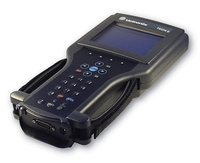 The Vetronix Tech 2 GM is used to diagnose the cars of Saab and Opel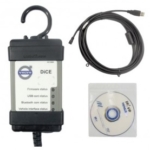 Diagnostic device Volvo Vida Dice V2014A
Professional-level diagnostics for the Volvo car.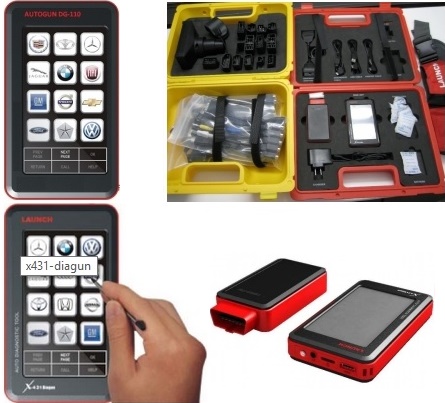 Diagnostic device Launch X-431 Diagun
Reads until 2014 cars. Very universal diagnostic device with Bluetooth connectivity. A total of 105 brands around the world, with 49 brands from America, Europe, Korea and Japan. The device can read and delete error messages from car drivers such as the engine, transmission, ABS, airbag-SRS, instrument panel (clocks), climate control, central locking, four-wheel drive, electric door windows, comfort module, DVD, GPS, brake release (Audi) , Catalytic cleaning cycle (Saab, MB, BMW, etc.), activation of various components, activation of engine equipment (solenoids, ignition coils, valves, etc.), adaptation of new spare parts (battery, RGR valve, various solenoid valves), reading of all sensors numerically and graphically
BOSCH KTS 540 Limited Edition
Convenient and mobile thanks to Bluetooth wireless technology – Bluetooth Standard Class 1 with a strong and stable connection up to 100 m – Bluetooth USB adapter from Bosch is part of the delivery package for convenient and easy installation – Installation management and activation with integrated DDC software, Diagnostics Device Configuration – Automatic search for the KTS module – Radio communication test with integrated signal sensor – Test program for monitoring radio communications – Optical and acoustic state of radio communication detection / control – Simulation mode can be customized individually via DDC – Universal use for passenger cars and commercial vehicles via the universal OBD connector, 14 V and 28 V grids – Easy connection of the KTS series to the vehicle – Intelligent and reliable for the future thanks to the replacement adapter – Software management on ESI [tronic] on your face – Clear connection via multiplexer and future cable adapter detection: K and L-Line, SAE and CAN switchable k All possible OBD connector terminals – The intelligent adapter cable will provide future control of the multiplexer and automatic control. New: The adapter is integrated into the device. In the case of changed vehicle or system engineering, it can easily be replaced – Easy to attach and release thanks to the mount attachment.